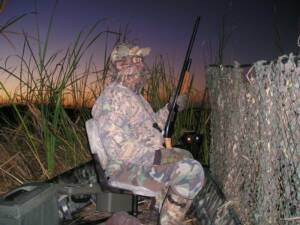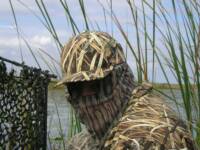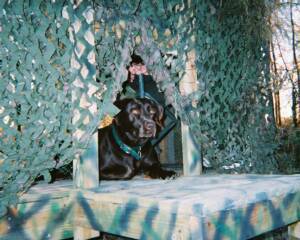 Abby in a SC duck Blind 2003

This is why I duck hunt. Great friends, good dog and a beautiful sunrise. Gary and Abby Lake Okeechobee, FL 1-2-2005.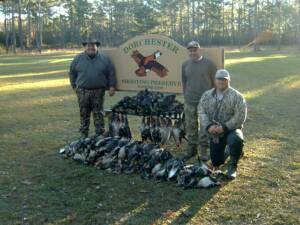 Mark P, his brother and myself (kneeling) after a great shoot at the Dorchester gun club in Savannah GA 2004.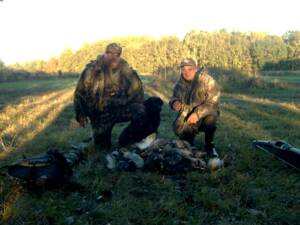 41 ducks on this morning. Abby was done by the time this photo was taken.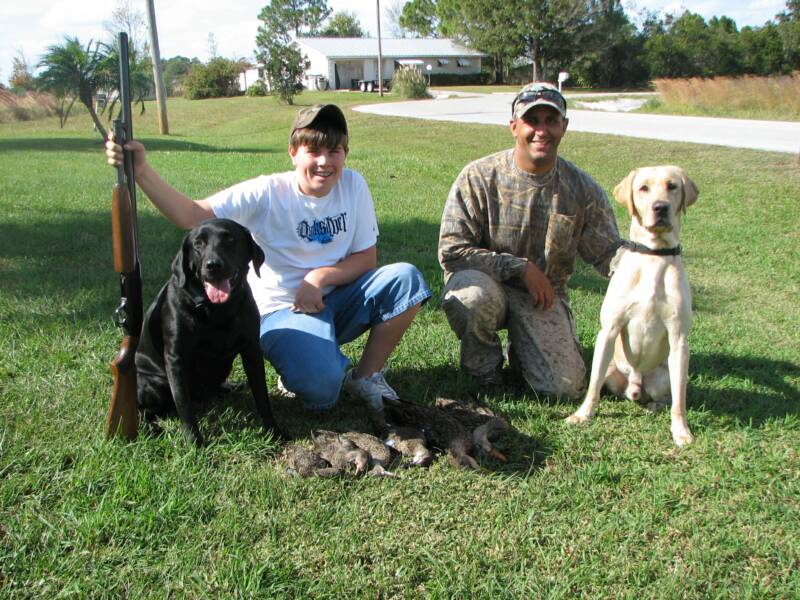 Dustin/Abby on left and Matt/Jeager  2006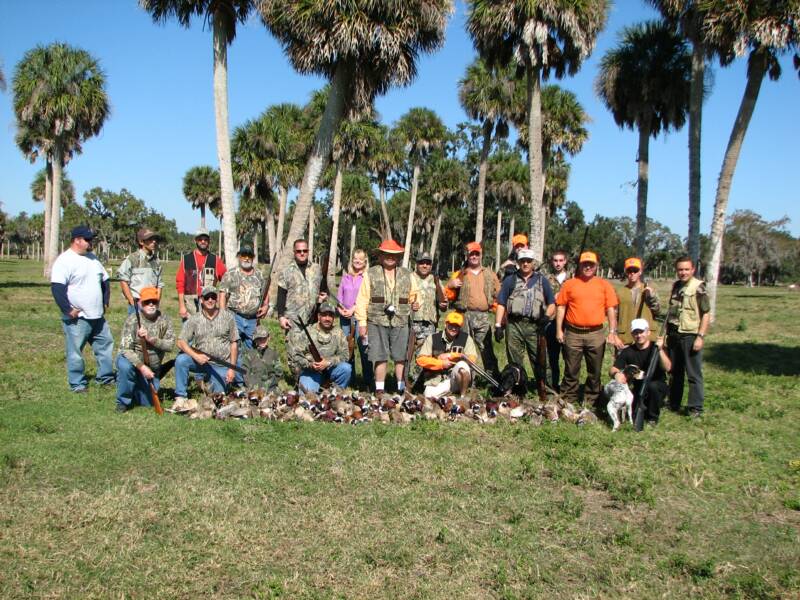 Tower shoot Chappy's Outfitters Okeechobee, FL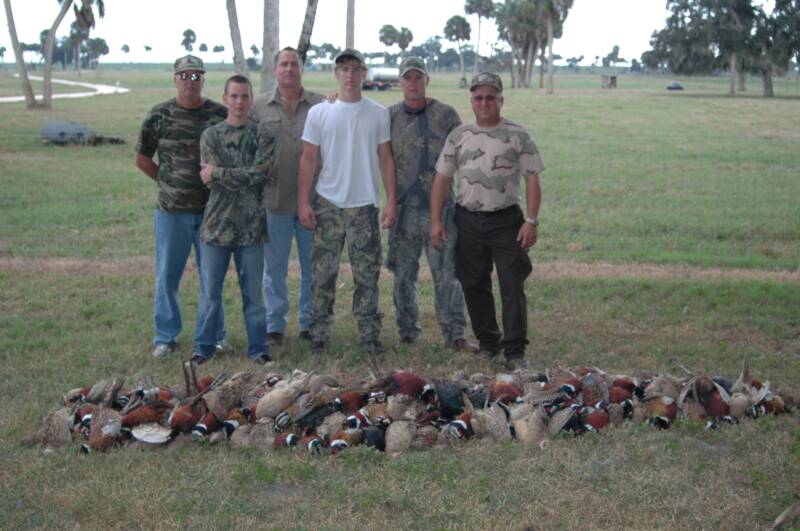 Chappy's Outfitters Okeechobee, FL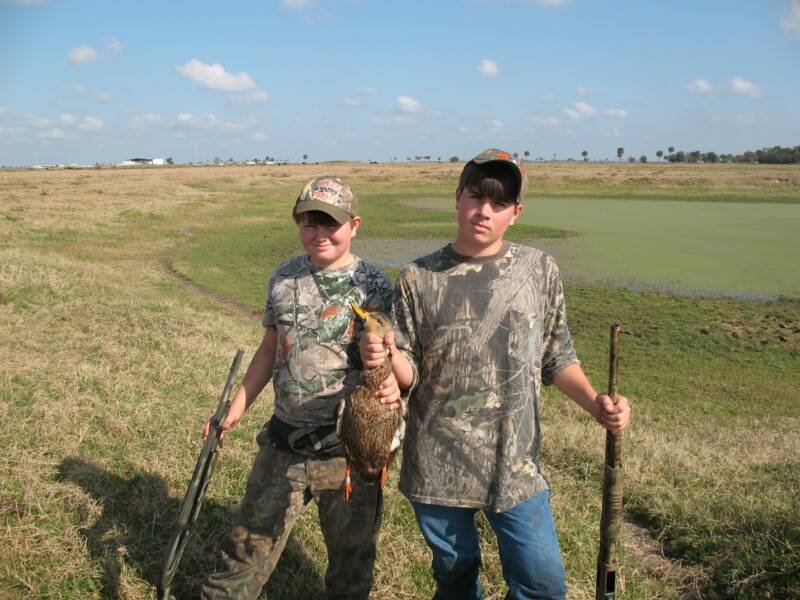 Brent (L) and Dustin (R) with a banded bird they both shot 2007

The masked eradicator. This is me on Lake Okeechobee.